Tracking your rides
Record your ride with Bikemap and get data about your route. Find out all about the tracking function in this article.


Start tracking by tapping the "REC" button on the Bikemap homescreen.
You can also start the tracking with your smartwatch. Find out more about using Bikemap with Smartwatches here.


Tracking with the iOS app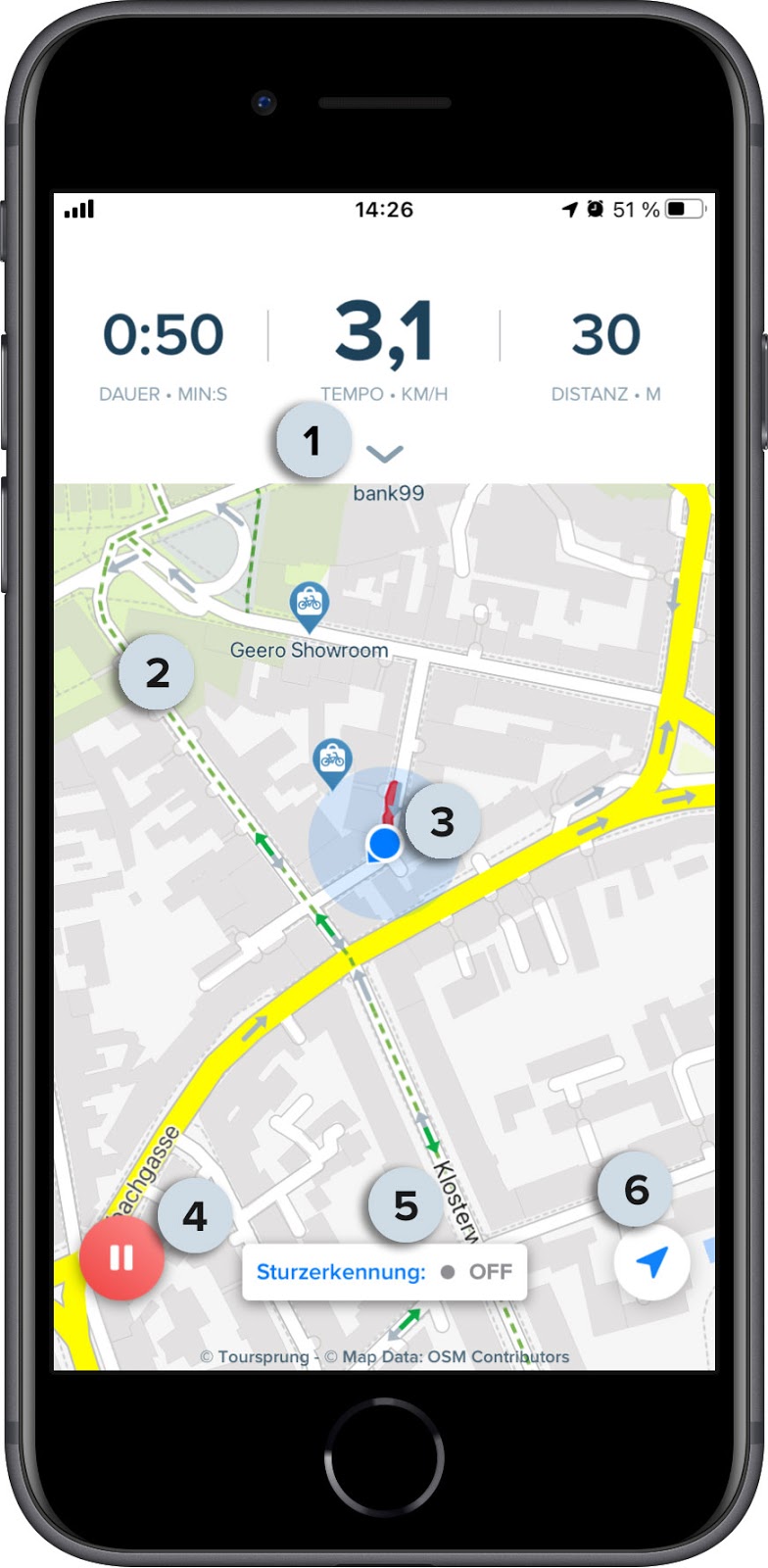 Your trip data: At the top of the screen you will always find the most important data about your trip. With a tap on the arrow you can open the complete bike computer. Another tap on the open computer will close it again.


Map

: The map style depends on the style you selected in the map settings. (more about our map styles can be found here.) You can orientate yourself on the map with one finger. With two fingers you can zoom in and out.




The compass in the left corner of the map allows you to point your map north in case you are oriented towards a different direction.


Change the map angle by wiping up or down with two fingers. Combine a low map angle with the map style "3D" and get a three-dimensional view of your surroundings.

Share location: Tap on the blue circle symbolising your location to share your location with others. Find out more about sharing your location here.


Pause/Quit: Tap here to pause or end your journey.


Fall detection: With this button you can switch fall detection on or off. You can read more about fall detection here: Fall detection (iOS)
Note: The fall detection is an experimental function, i.e. it is still under development. Therefore it can happen that not all falls are detected. Please ride carefully!


Fix map alignment: Use this button to display your real field of view on the map. Tap the button again to release the field of view setting and fix the map again.


Tracking with the Android app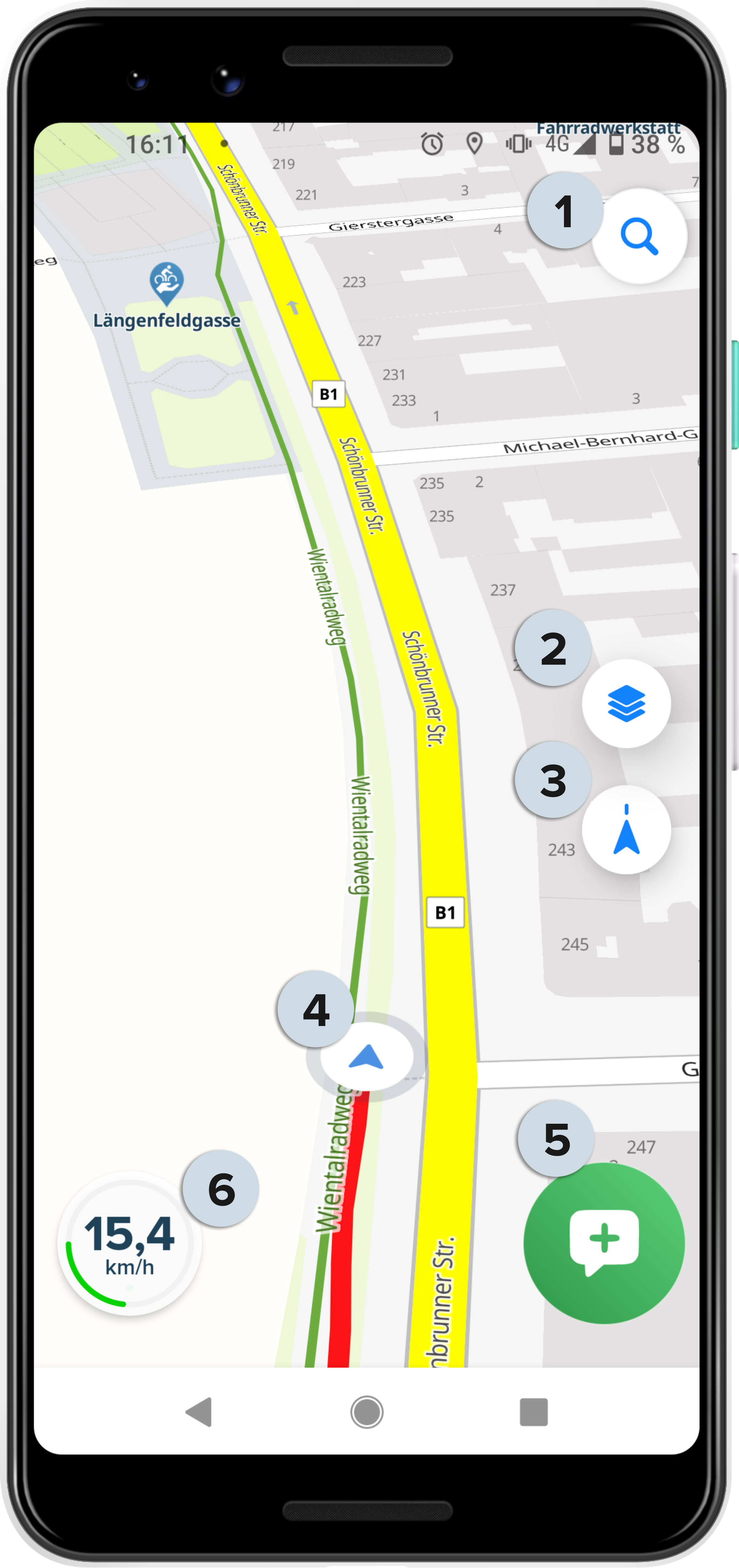 Search: Use the search-button to find places nearby or type in addresses to navigate to.
Map Style: Here you can switch between different map styles
Fix map: By tapping on the location icon you change the way the map changes when you move. The map remains fixed, only your current location changes.

Share location: Tap on your current location icon to share it with others.
Add POI: You see obstacles on the road? Want to share the location of public e-bike chargers or pumps? With this button you can add community reports to the map and share interesting points with the whole Bikemap community. Find out more about community reports here.
Bike computer: Tap this button to expand the bike computer which provides you with additional stats and information.