Missing bike paths and other information in the map
If bike paths or bike lanes are not visible on the map or the routing does not seem to follow paths for cycling, this may be because of missing data in OpenStreetMap.
OpenStreetMap (OSM), the publicly accessible "Wikipedia of maps", is the main data source of Bikemap. The principle of OSM is to use "swarm intelligence" to collectively create a complete and up-to-date geo database.
You can find more information in this article: Bikemap and OpenStreetMap.
Reporting an error in the map
If you find incorrect information or missing data in the map material of Bikemap, these errors must first be corrected in the OpenStreetMap. When the correction is approved by an OSM admin, the updated data will be shown on Bikemap maps after the next update. You can either make the corrections yourself, report the error in OSM so that another user can change it there, or report the error to us and we can do it for you.
Edit an error directly in OSM
You can contribute to the improvement of Bikemap by editing errors directly in OSM. Registering for an OSM account is free of charge and we invite everyone who is interested to get to know more about OSM on wiki.openstreetmap.org. Once you have a working understanding of OSM, you will be able to contribute to the precise mapping of areas you have expertise in.
Report an error in OSM
If you do not want to create an OSM account, you also have the option to simply report an error to make other OSM users aware of it. The actual editing/correction of the error will then be done by someone else. This is how you submit a report:
1. Go to www.openstreetmap.org.
2. Click on "Add a note to the map" in the right tool bar.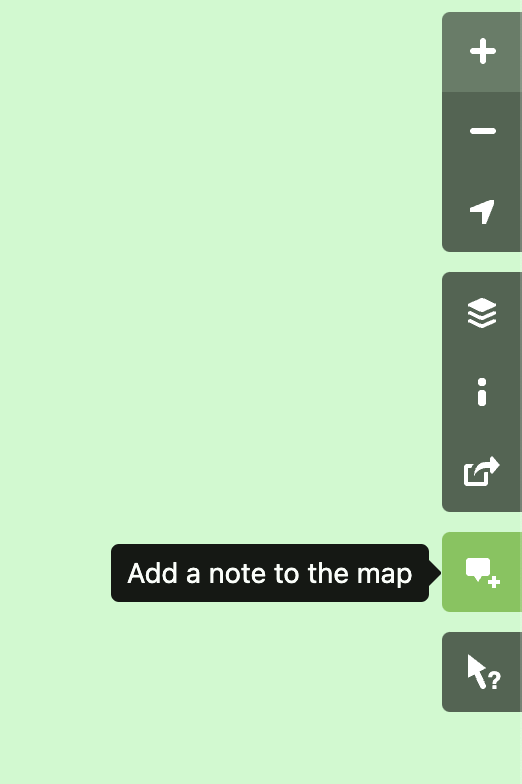 3. Place the pin on the area to be changed.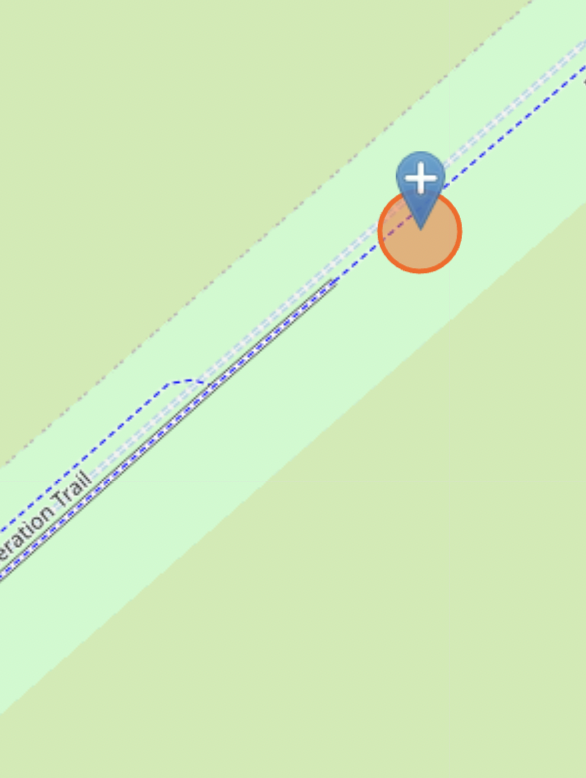 4. Describe your note as precisely as possible in the text field on the left side of the screen.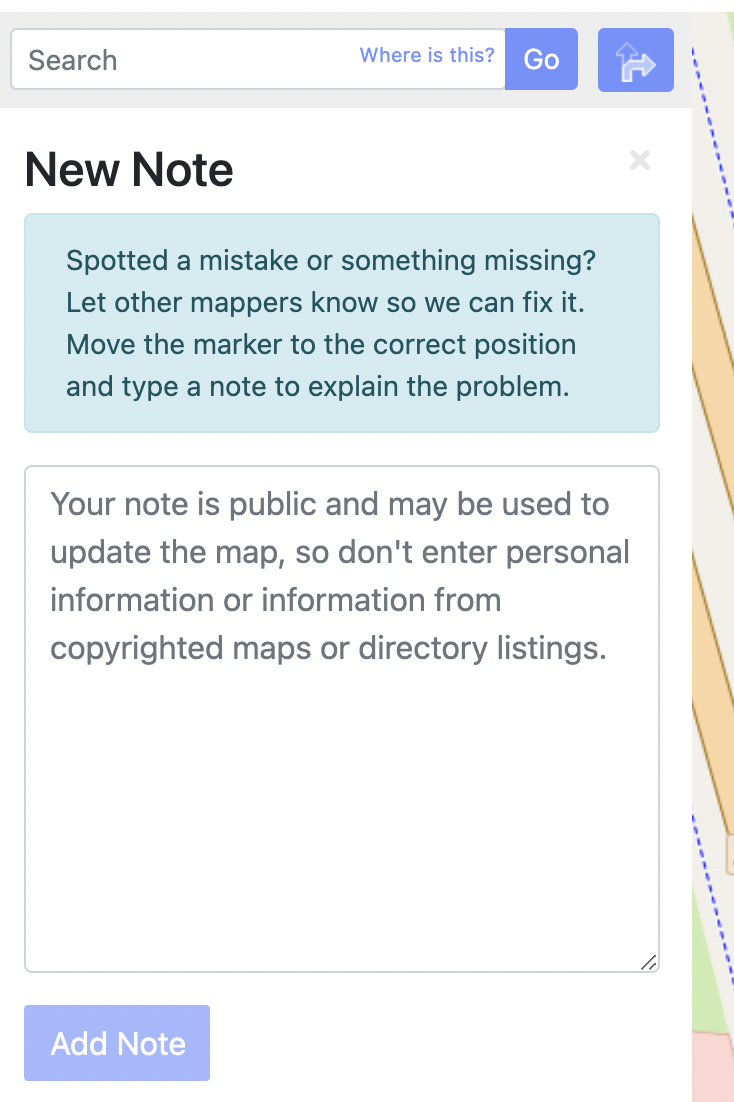 Please be aware that the notes are publicly visible on the map. Therefore be careful to not reveal personal information.
Once you have done this, the other users and admins will be informed and then edit the map using the information you provided when they get the chance.
Report an error to Bikemap
You are welcome to get in contact with us at any time if you notice any errors. We will check the mentioned places and make changes if necessary.
At the moment we are working on the future of cycling maps! You can add live POIs (Points of Interest) to Bikemap, which will be shared in real time with the whole Bikemap community. POIs could be a damaged or impassable roadway, a police checkpoint or similar. With one click these events can be created and shared.
You can find more about this here: Community reports.