Community Reports
Bikemap's community reports are points on our map that provide information about obstacles, hazards or interesting places. These reports can be added by every Bikemap user, creating a realtime map and valuable source of information accessible to the entire Bikemap community.
The Community Reports categories
The following categories and sub-categories are provided: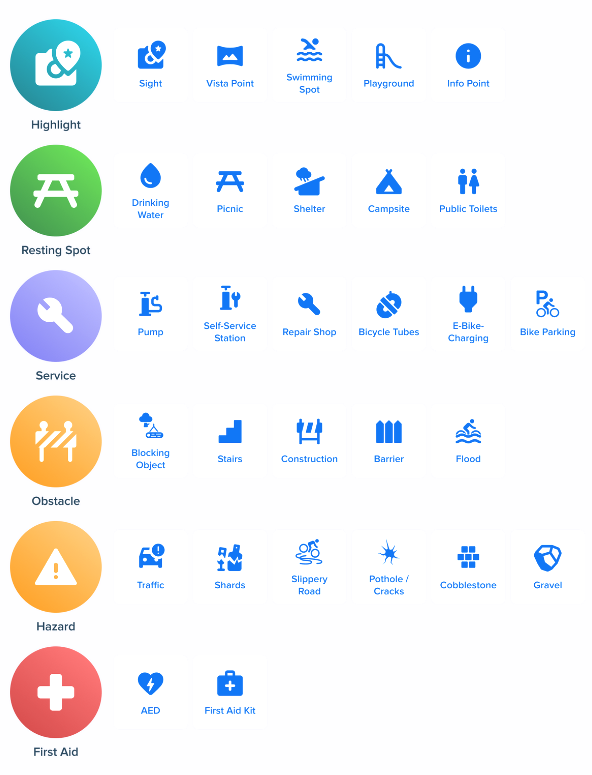 Every point has a particular lifetime, depending on its category. So after a certain period of time the reports added to the map will disappear.
You can find more about Community Reports on this page.
Adding a report to the map
To add a report to the map do the following:
Open the Bikemap app.

Tap the blue "+" icon on the right side of the map.

Choose the appropriate category for your report.

Add a photo and/or description (a photo might be mandatory for some reports).

Tap "Add to Bikemap". Your report will be shown on the map after a short while.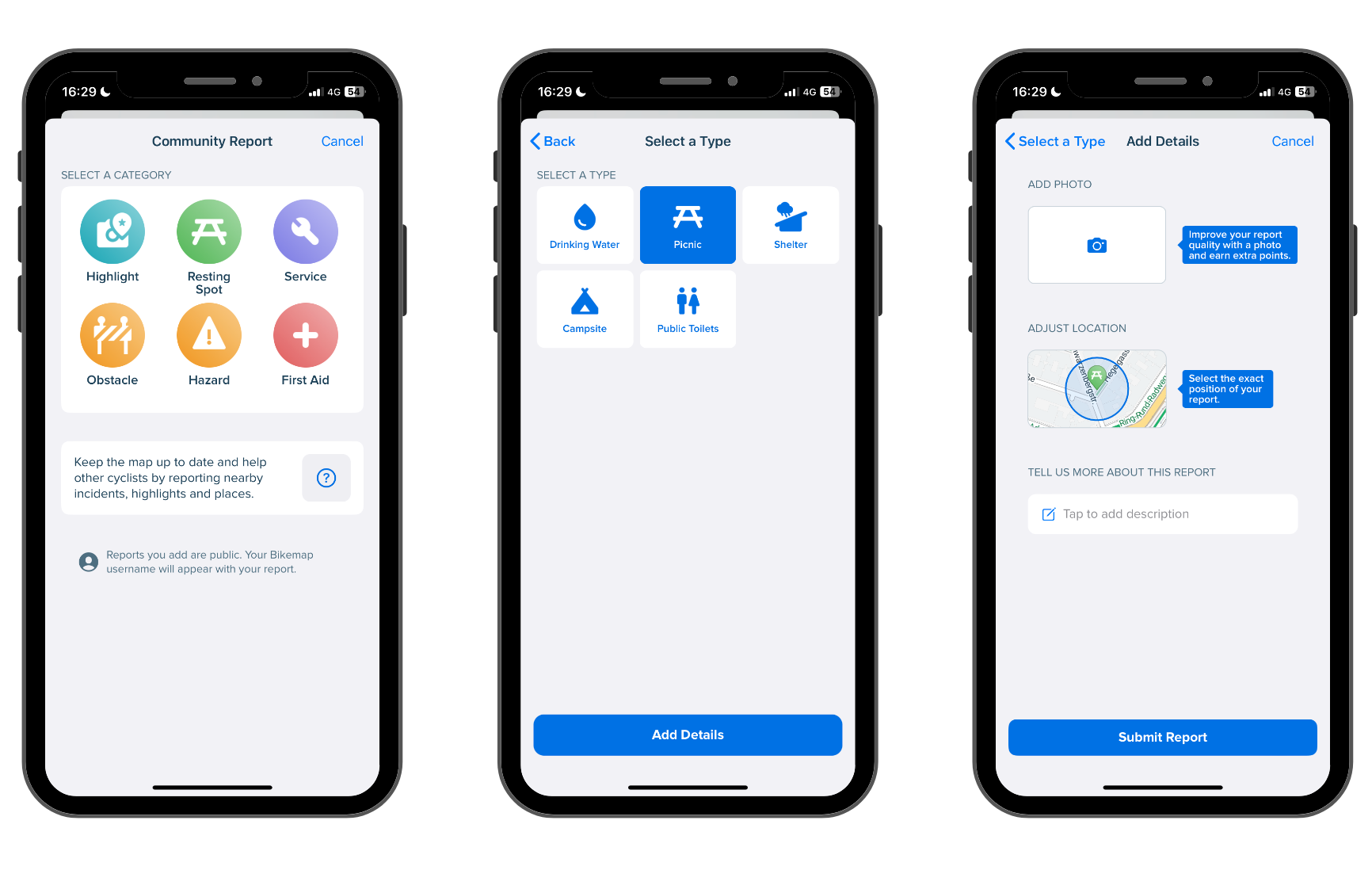 Note that for reports within the Hazard and Obstacle categories it is necessary to determine an exact location.
Deleting a report of yours
You can remove any report that was added by you. Here's how to do so:
Open the Bikemap app. (You might also need to log in to your Bikemap account.)
Search for your report on the map.
Tap your report's icon.
Select "Delete" and confirm. Your report will no longer be visible to anyone.
Interacting with reports shared by other users
Not only can you add your own Community Reports, but you can also interact with reports shared by other users. For example, you can give a positive vote if you think it is a good and reliable report, or you can give a negative vote if you think it is unreliable and/or outdated.
You also have the possibility to leave a comment on a report, either giving your opinion about it or providing additional information that may be useful for other users.