Setting voice instructions
Voice instructions during navigation help you to find the way to your destination without having to check your smartphone's display. Find instructions on how to activate and deactivate voice navigation below.


Toggle Voice Navigation On/Off
During navigation, swipe up the Bike Computer from the bottom of the screen and activate or deactivate Voice Navigation there by tapping the switch.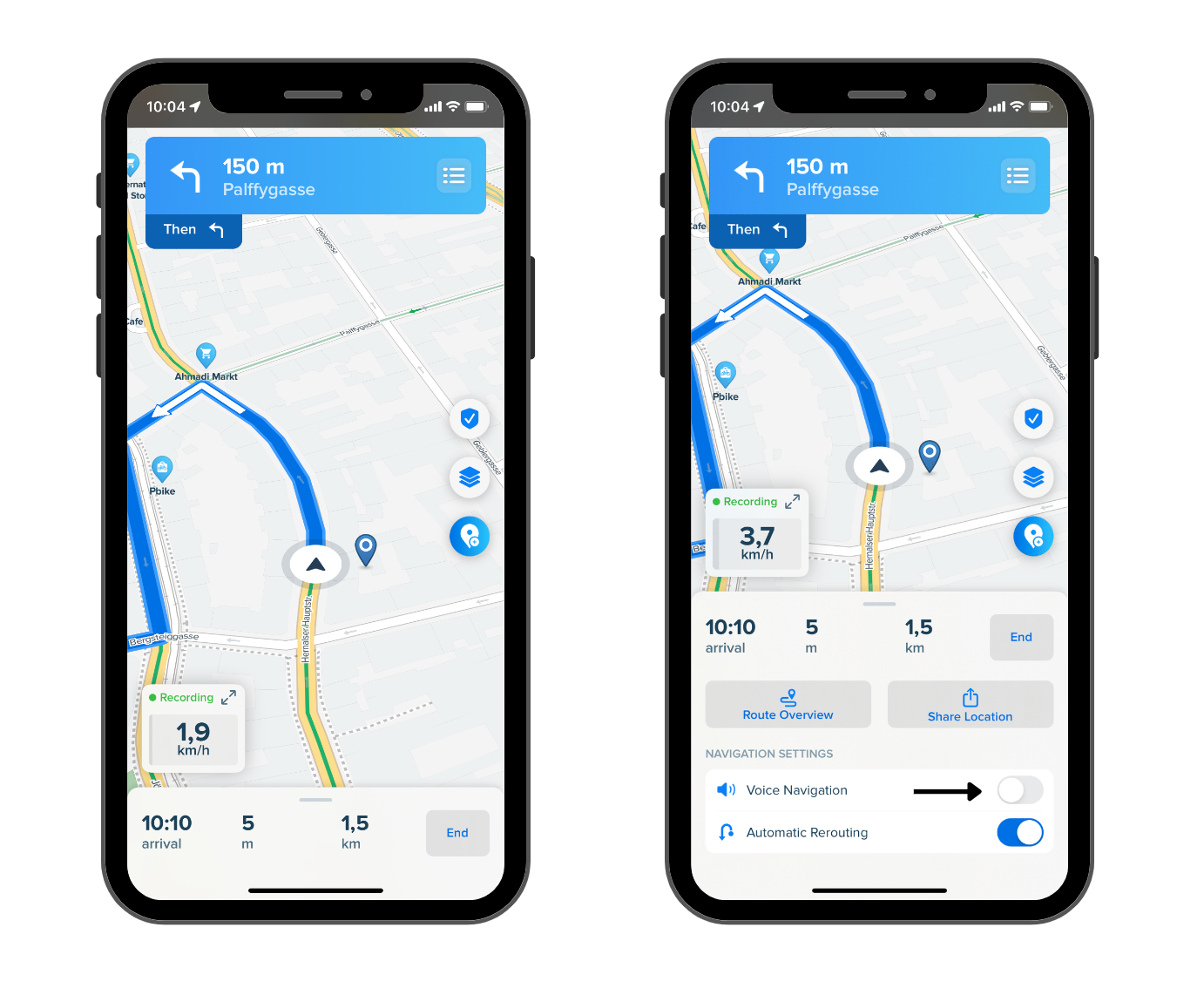 You can also toggle Voice Navigation in the settings of the app - go to Profile and tap the gear icon in the upper right hand corner of the screen. There, tap the switch next to voice instructions to turn them on or off. (Android only )
Improving voice instructions (Android )
In some cases voice instructions can be improved by selecting Speech Services by Google as "Text-to-speech" output option. You can check this in the general settings of your Android device.


Voice instructions are too quiet or non-audible
If the voice instructions are too quiet or non-audible during navigation, you can find some tips on how to solve this issue in this article.